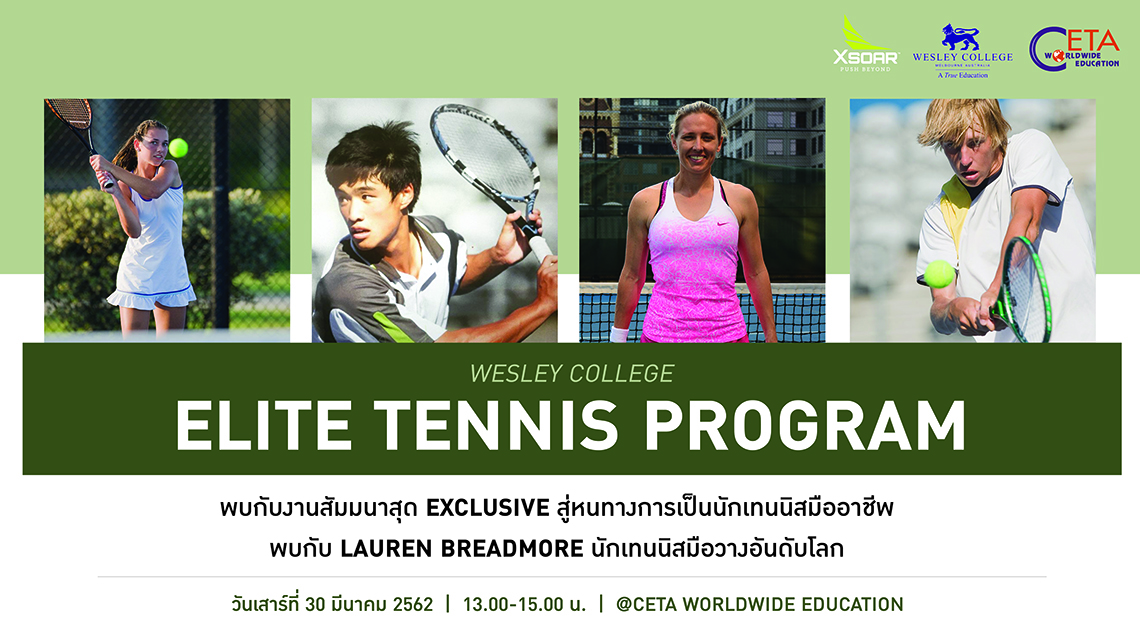 If you're interested in tennis… DON'T MISS "WESLEY COLLEGE ELITE TENNIS PROGRAM" – a good chance to explore opportunities to become a professional tennis player.
HIGH PERFORMANCE TENNIS AND SCHOOL PROGRAM AT WESLEY COLLEGE, MELBOURNE
Wesley College has joined with XSOAR Perform, a Melbourne-based peak performance company, to establish a full-time High Performance Tennis and School Program for emerging tennis players of secondary school age.
XSOAR's dynamic and innovative program provides aspiring tennis players with a unique opportunity to pursue their sporting talent in tandem with a first-class all-round education.
Empowering the Next Generation of Tennis Players to Break Boundaries
Executive Meet & Talk with
"Lauren Breadmore"
An Entrepreneur, Former Professional Athlete, Leading Scholar and A Life and Business Strategist
CEO of XSOAR Perform Professional
Tennis Players Rankings of No.1 in Victoria, No.4 in Australia and WTA 221
Graduated from Wesley College, Melbourne with VCE ATAR Score of 99.1
Completed a Bachelor of Commerce Degree with majors in Finance and Management at the University of Melbourne
Competed on the Women's Tennis Association (WTA) and International Tennis Federation (ITF)
Played in Five Grand Slams at the Australian Open
Gained extensive business experience working across diverse industries with one of the world's leading management consulting firms
Date:     Saturday – 30 March 2019
Time:     13.00 – 15.00 hrs.
Venue: CETA Worldwide Education Office
Register or More Information
Tel. 02-7125300 | Line: @CETA