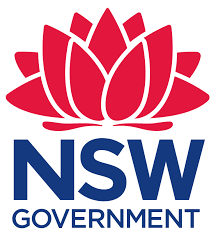 NSW Government Schools
CRICOS Provider Number : 00588M
Website : www.internationalschool.edu.au
Address : International Students Centre PO Box 707, 827-839 George Street, NSW, AUSTRALIA 2007
School Type : Varies. Girls and boys only and co-educational schools
Philosophy- Special Features, Brief History
NSW Government Schools was founded in 1848 and offers curriculums from pre-school until Year 12. Committed to quality, the schools are recognized worldwide and students can select from the various available courses they are interested in studying. School fees are lower when compared to private schools and currently has over 3,500 international students.
Location
NSW schools have campuses in several cities including Sydney, Newcastle, Wollongong, Coffs Harbour, Balina and more.
Curriculum and Qualifications
Students are required to study core subjects and elective subject of interest such as English, mathematics, science, technology, linguistics, design, physical education, music, drama and dance classes. Each classroom has around 10-30 students only. By working in groups, students have the opportunity to share their thoughts, ideas and participate creating an active and efficient learning environment.
Entry requirements for overseas students
Student's looking to enroll will need to provide a 2 year transcript or grades from their previous school and also English language proficiency. If the students language proficiency is not meet the standard, they will be required to study additional English courses.
Pathways to University
All students who graduate from NSW Government Schools will receive a High School Certificate (HSC) which can be used for higher education admission into TAFE institutions or other universities in Australia or around the world.
Intensive English/ ESL Support
Intensive English Centre (IEC) is available for students who need to improve their English language proficiency. This will help build a stronger English foundation for the students. When entering High School, international students will also get to study ESL (English as a Second Language) classes to improve upon their English even more.
Accommodation
Host families that are reviewed by the Australian government can be provided to international students who do not have relatives living in Australia. Fee's for Homestay range from $220 AUD to $290 AUD per week and also depends on the city chosen. Every host family provides a bedroom, meals, and other facilities to the student. The student and host family are also closely monitored by the school officials to ensure the student's well-being and happiness, thus maximizing learning and development at school.
Support Services for International Students
Each school provides school officials to help assist with international students. They are also able to speak many different languages lowering the language barrier and can help provide great advice to students and parents. Whether the topic is career guidance, academic questions, visa, health, or personal issues, they are always there to assist. For students who did not pass the English language proficiency criteria, Intensive English Centre (IEC) has courses available to help develop their English capabilities.