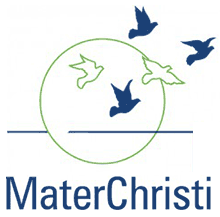 Mater Christi College
CRICOS Provider Number : 00589K
Website : www.materchristi.edu.au
Address : 28 Bayview Road BELGRAVE VICTORIA 3160 AUSTRALIA
School Type :   A catholic boarding school for girls
Philosophy
Mater Christi College is an all girls' Catholic boarding school, emphasized on developing each girl's self-confidence, creativity and responsibilities she has to her school and community. Teachers at the school possess many years of teaching experience and as a result, many international students achieve great academic feats with their guidance. Many students continue onwards to pursue higher education in the universities of their choice.
Location
The school is located the Belgrave district in a beautiful and safe environment. The school building is modern and is located on top of the hill. Additionally, the school can be reached via bus and train station within 5 minutes.
Curriculum and Qualifications
Over 90% of students from the school receive university acceptance letters from universities across Victoria and over 60% of students achieved an Enter Score of 70% or more. 50% of students received offers from Monash University and the University of Melbourne, including other recognized universities across Australia.
English Language Support
Mater Christi has an English teaching programme for international students. The classes are focused on developing the student's language skill through classroom participation and assigning research papers.
Accommodation
The school dorms are located in a safe and friendly environment. The dorms are able to house 40 students and there will be on-site staff to assist students 24 hours a day. The rooms are equipped with telephones and internet. Additionally, the dorm staff provide extra classes for students who require assistance regarding school or personal matters. For students who opt out of boarding, students can choose to stay with homestay families as well.
Support Services for International students
Mater Christi provides extensive support services to international students including Guardianship services, healthcare and extra class sessions. There will be staff on-hand to assist students with school subjects and guiding students through university applications. Additionally, the school provides once a year free transfer services to and from the airport. Other services include assisting students on opening a bank account, travel and health insurance for example.