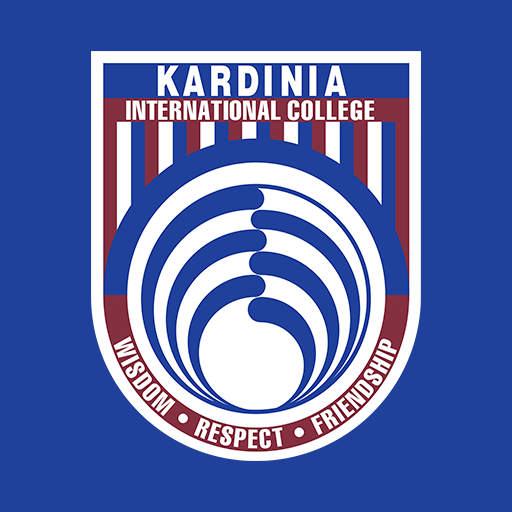 Kardinia International College
CRICOS Provider Number: 01502C
Website : www.kardinia.vic.edu.au
Type : Co-educational, Day school
Philosophy
Kardinia International College is a top private school, located in Geelong, State of Victoria, away from Melbourne CBD only one hour. School has boundary area of 130 acres with modern school building and big sports center in good environment. The school also has IB diploma and English language courses for international students. There are 1,400 students including 70 International students. There is a policy to limit the amount of international students from the same country. So the school allows only 16 students for one country.
Location
205 Ballarat Road, Bell Post Hill 3215
Curriculum and Qualification
The students who have studied in Kardinia International College can have their own timetable. The students can choose the subject by themselves as the students can learn in specific subject to continue in major at University. In one classroom, there are only 17 students. Every year, the students will have the opportunity to travel to Japan and for students in Years 9 the student will live in Chiang Mai, Thailand for eight weeks. Also the school have a lot of activities for the students to join too.
Pathways to University 
The students who study in Kardinia International College have the good result that everyone can intake to University. The school also promise to ensure all students to develop their skills and knowledge for access to University. In each year, the Year 12 students from Kardinia International College have higher test scores than average scores in the same states.
Accommodation
International students and students from other regions in Australia stay with Australian families provided by the school. Students who stay with Australian families can learn Australian culture and practice English faster than staying in a boarding school as the students can use only English language in the homestay to communicate. The school has the service for the student to coordinate with housing problem. All students live in a safe, warm and well cared environment. Also, all the students have their own bedroom. The host family will prepare all meals and laundry for the students and provide Internet in the house.
Intensive English Support
When the international students arrive at school. The Student will sit English Proficiency Test and compare in level. The Students will learn English in small classes with teachers who have specialized in teaching English. Normally, the international students will start studying English from level 2 or 3 to level 7 to be passed to regular classes.
Support Services for International Students
The authorities of International Students is responsible for the well-being of each international student at the school. Their roles is to coordinate, manage orientation and monitor each student, ensuring each student is well cared during their stays. The authorities will advise the new student how to open bank account and purchase uniforms.