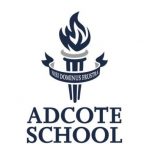 Adcote School for Girls
Address – Little Ness, Shrewsbury, Shropshire, SY4 2JY, United Kingdom Website – http://www.adcoteschool.org.uk School Type –Girls-only Boarding School
Philosophy
Adcote School for Girls is a small school that was founded in 1907. The school spans over an area of 30 acres and has a total of 280 students only. The school is open to students ages 4 to 18 years old.
Curriculum and Qualifications
Adcote School for Girls teaches many different subjects and fields. Besides GCSE, the school also offers IGCSE and various extracurricular activities for students to participate in such as Art, Design, Textiles and Sports. These activities promote students' creativity, ambition, responsibility and compassion towards others. Most students in the Sixth Form study 4 subjects in the AS Level (first year of the A-Level course) and then go on to choose 3 subjects for A2 (last year of the A-Level course).
Academic Achievement
At Adcote School for Girls, we take pride in our outstanding results as well as the quality of the experience our pupils get as a result of studying at a truly traditional and unique British Boarding School. This year, almost 90% of Adcote pupils have achieved the equivalent of at least 5 passes at grades A*-C in their GCSE and iGCSE results.  Overall, 64% of all grades awarded at A2 or their equivalent were at the top awards possible, A* or A, with 85% of all grades awarded at A*-C. The average UCAS tariff at A level was an amazing 526, which is equivalent to A*A*AA for each pupil! Our alumnae have gone on top universities in the UK and abroad such as the University of Oxford, Princeton University, Imperial College London, University of Warwick, MET Film School, University of Glasgow and Institut d'Etudes Politiques de Paris.
Location
Adcote School for Girls is located in Shrewsbury and is only 1 and 3 hours by car from Manchester Airport and Heathrow Airport respectively.