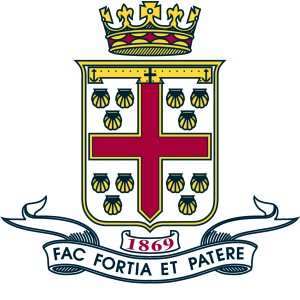 Prince Alfed College
CRICOS Provider Number : 00368A
Website : www.pac.edu.au
Address : Dequetteville Terrace, SA, AUSTRALIA 5071
School Type : Boys, Boarding and Day School

Philosophy – Special Features, Brief history
Prince Alfred College is one of the leading schools for young boys in Australia. The school offers both Primary and Secondary education curriculums. Founded in 1869, the school is renowned for its leading educational programmes for over 140 years. Presently, Prince Alfred College provides students the opportunity to enrol into the highly prestigious International Baccalaureate (IB) programme.
The school's vision is based on "Inspiring Excellence" caters to a delivering a holistic experience, aimed at developing its students into respectable young men. Young men from the school undertake several activities, allowing them to grow both physically and mentally and exceed in academic achievements via sports, arts, teamwork and more.
The school is located near the centre of Adelaide and it takes only 15 minutes by car from the airport.
Location
Based in Adelaide, the capital city South Australia, Prince Alfred College is only 10 minutes away from the city centre and is 15 minutes away from the airport. The school can be easily reached by train, bus or tram.
Curriculum and Qualifications
The school provides two programmes for students to choose from: International Baccalaureate Diploma Program (IBDP) and South Australian Certificate of Education (SACE). In addition, these 2 programmes, the college also provides the VET (Vocational Education and Training) course relating to hotel, agricultural and technical subjects.
English Language Support
Alfred College has a programme called The International Student Transition program (ISTP), a programme dedicated to providing students special tutoring and guidance prior to joining regular classes. Students in this program are given special attention and are divided into small groups to maximize learning. Once students successfully complete the programme (and fulfilling the programme's requirements), they will then be able to attend regular classes.
Entry requirement
Students are to present their grades and results from their current school from Thailand together with AEAS scores.
Pathways to University
Students can use their South Australian Certificate of Education (SACE) to enrol for a Vocational Degree or through universities across Australia.  The International Baccalaureate programme gives students the competitive edge, allowing them to enter universities worldwide.
Academic Achievement /Other Notable Achievements
A handful of Year 12 students were accepted into leading universities into various faculties such as Law, Journalism and Engineering.
In 2012, students achieved an average IBDP ATAR score of 96.3 and SACE ATAR score of 85.3. As a result, a number of students received scholarships from many respected universities, including Harvard University.
Prince Alfred College has one of the largest alumni networks. The alumni association is the centre for business networks for professionals, including their graduates.
Accommodation
Prince Alfred College provides dorms for students from Year 8 – Year 12. Students living in school dorms are provided with extra classes and special tutoring which are taught in the evening. Students will also have the option to choose homestay accommodations as well.
Support Services
International students will receive full support from the teachers and staff, assisting students with school work or personal matters. Each year, the school holds various activities thus, the school encourages all students to participate as well as gain valuable experience building relationships with others as well as themselves.