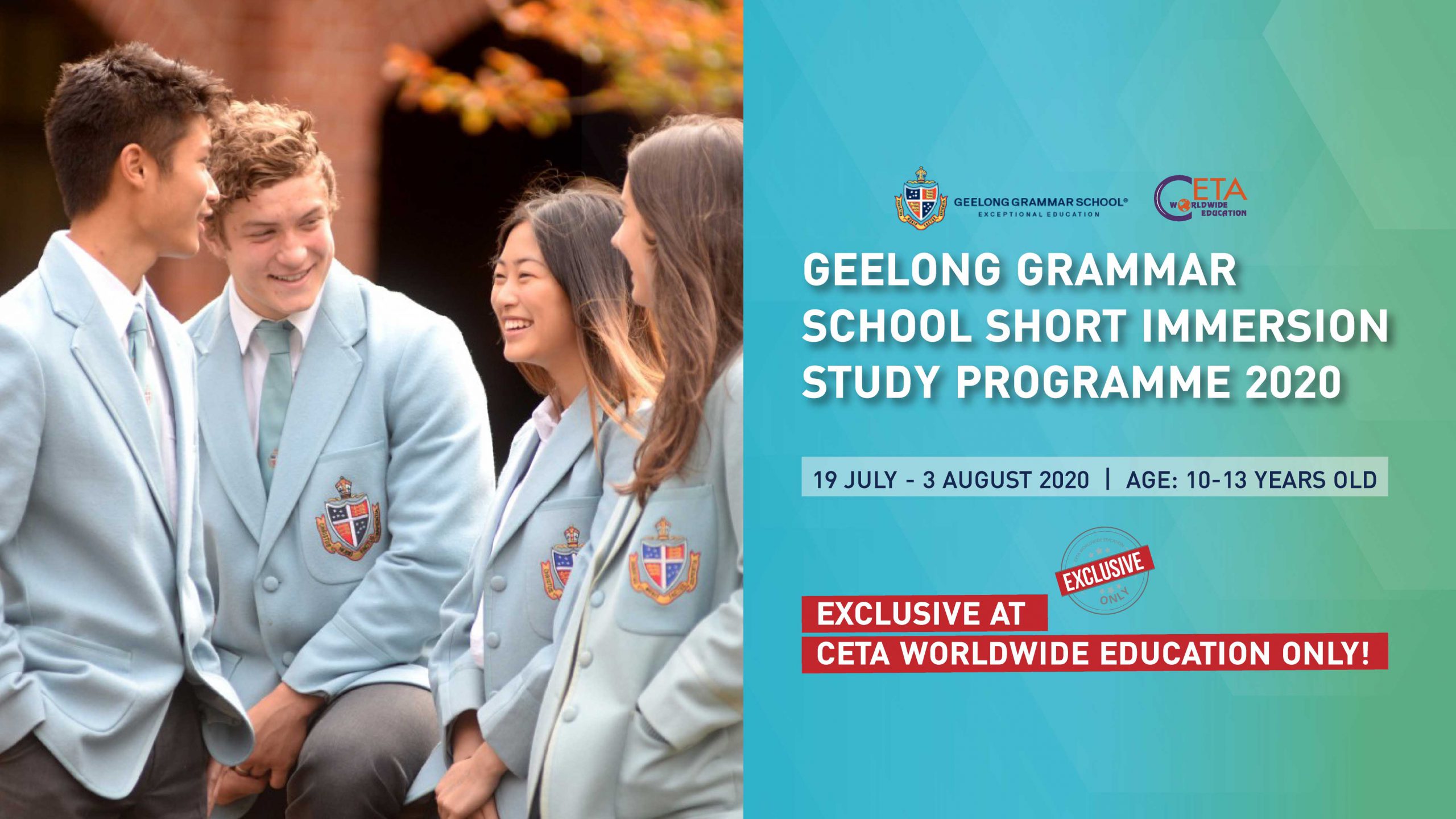 CETA is proud to announce the Geelong Grammar School Short Immersion Study Program 2020, 19 July – 1 Aug 2020 for student age 10-13 years old.
Opportuniy to be a Geelong Grammarian, experience boarding life, and immersion classes with local students
Suitable for International School Student who wish to study at an exceptional Australian School
Students will learn through practical experience with specialist teachers in all subject areas. Days begin with foundation subjects (English, Mathematics and Humanities) taught by the classroom teacher, followed by specialist subjects, including Science, Health and Physical Education, Technology, Art, Drama, Music, Library and other languages.
For further detail and brochure, please contact
Tel. 02-7125300 or  Line : @CETA