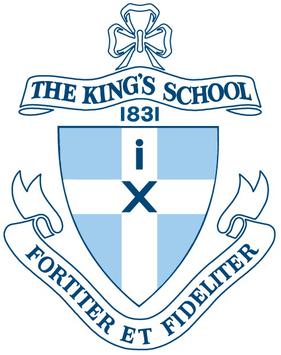 The King's School
CRICOS Provider Number : 02326F
Website : www.kings.edu.au
Address : Pennant Hills Road, North Parramatta, NSW, AUSTRALIA 2124
School Type : Boys only, Boarding School

Philosophy – Special Features, Brief history
The King's School is Australia's oldest independent school and founded in 1831. Established as a boy's school, this 750 acre compound consists of classroom and various facilities for sports and activities. Well known for its strength in academics, past and present graduates have gone on to become presidents, politicians, leaders in various industries and reputable businessmen.
Location
The King's School is located in Parramatta which is only 35 minutes from Sydney.
Curriculum and Qualifications
Most of the school's curriculum focuses on developing their students to become leaders. With subjects like Debate Courses, successful graduate will receive a New South Wales Higher School Certificate which is recognized by universities worldwide.
English Language support
For International students in Year 11 and Year 12, all classes are taught using ESL English by experienced teachers.
Pathways to University
Students who graduated from The King's School can enroll in higher education of world leading universities whether the University of Oxford, Cambridge, Yale, Sydney and NSW University in particular discipline i.e. medicine, law and business administration.
Academic Achievement/ Other Notable Achievements
Students from The King's School are reputable in having a higher grade average than other schools and also a High School Certificate (HSC) which is above the states average in New South Wales. This creates a better opportunity for the schools graduates in selecting leading universities as their next place of study.
Accommodation
The school provides dormitories for students who are looking to stay at the school. For students in Grade 10 and 12, a private room will be available. The room is furnished with a dining room, living room, laundry room and a medical room.