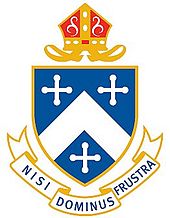 Melbourne Girls' Grammar School
CRICOS Provider Number : 00322D
Website : www.mggs.vic.edu.au
Address : 86 Anderson St, South Yarra VIC 3141, Australia
School Type : Independent Girls School (Boarding)
Philosophy
Melbourne Girls Grammar has specialised in providing a quality education for girls since 1893. We value our traditions and history of achievement. We are a forward looking community and understand that our students must be prepared for life in an increasingly complex and globally connected world. Our focus is the development of young women with the confidence, skills and experience to excel in life beyond school. Leadership, team building, social and cultural awareness, and a strong sense of personal self worth are crucial components of an education at Melbourne Girls Grammar. We believe that students thrive when they are engaged in a challenging academic program within a nurturing environment. Our approach is aimed at ensuring girls are keen to learn and to extend themselves, that they seek out opportunities and are solution focused in their thinking.
Curriculum and Qualifications
Co-Curricular Programs A broad, rich, liberal curriculum is available at Melbourne Girls Grammar from ELC to VCE with diverse Co-Curricular options for every girl. Life at Melbourne Girls Grammar exposes students to a range of curriculum, community and co-curricular opportunities. Students are extended, challenged and enjoy the extensive co-curricular offerings available to them throughout their time at Melbourne Girls Grammar. MGGS girls are encouraged to embrace all activities as an opportunity to expand their experiences, further develop existing skills and find new passions. It is our belief that involvement in all aspects of School life increases each student's sense of School belonging, expands friendship groups, and also leads to higher levels of motivation and engagement. At Melbourne Girls Grammar, we expect and encourage our girls to immerse themselves in School life beyond the classroom, and in return be rewarded with the joy of participation and personal best achievement. Standout co-curricular opportunities for MGGS girls include Art, Sport, Drama and Music Opportunities that showcase the diverse talents, interest and passions that girls can develop during their time at MGGS. Passionate staff work with girls to provide world class opportunities in these pursuits for girls to explore and thrive in.
Special & Highlight
Wellbeing Programs We nurture and support the growth and development of every girl and have developed a Wellbeing Program that supports their diverse and ever changing needs. Personal Dimensions Mentors: An outstanding Wellbeing Program that is unique to MGGS "At the heart of MGGS are strong relationships. We are focused on the best outcomes for every girl. We take great joy from seeing our students become who they are meant to be. A MGGS girl is happy, confident and ready for life beyond our School gates." Catherine Misson, Principal
Academic Achievement
ATAR Percentage of students
An ATAR of 99 or higher 12 students (11.1%)
An ATAR of 95 or higher 35 students (32.4%)
An ATAR of 90 or higher 63 students (58.3%)
An ATAR of 85 or higher 77 students (71.3%)
An ATAR of 80 or higher 84 students (77.8%)