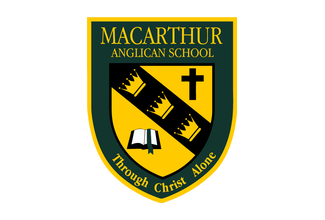 Macarthur Anglican School
CRICOS Provider Number : 02269K
Website : www.macarthur.nsw.edu.au
Address : Cobbitty Road, Cobbitty, NSW, AUSTRALIA 2570
School Type : co-educational day school
Philosophy
Macarthur Anglican School was founded in 1984 and is a co-educational Christian school. The school focuses on developing successful students and promoting students to have a great attitude and to have the best possible education possible.  Graduates from Macarthur Anglican School are not only taught to be creative but also become a contributor in society.
Location
Macarthur Anglican School is located South-west of Sydney and only takes 1 hour to get into town. The school campus is within a secure environment and close to the airport and downtown Sydney. Students who choose Homestay accommodation will also be supervised by the school as well.
Curriculum and Qualifications
The school's curriculum and teaching methods stress the importance of creative learning to the students. The school system is created so that students are always on the look-out for more information and knowledge, therefore lighting a passion for self-learning in each student. The school finds this very important.
Academic Achievement / Other Notable Achievements
Year 2012
Recognized in Sydney as the leader for Academic studies and Music
13% of students have an ATAR score of 90 and above
More than 50% have an ATAR score of 80 and above
77% of students are accepted into the universities that the students have selected
Accommodation
The school offers Homestay options for students with moderate pricing. Selected homes are generally close to the school campus and go through a selective process in becoming hosts for the students. Parents can be assured that their child is in a safe and secure environment.
International Students' Support
Macarthur Anglican School has taught international students for over 20 years and specializes in assisting foreign students. Staff is well equipped and experienced in what foreign students have to go through and finds it important to establish close relations with the parents and students who are abroad.