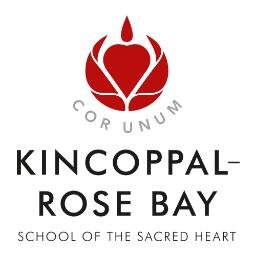 Kincoppal-Rose Bay School of the Sacred Heart
CRICOS Provider Number : 02268M
Website : www.krb.nsw.edu.au
Address : New South Head Road, Rose Bay, NSW, AUSTRALIA 2029
Philosophy – Special Features, Brief history
Kincoppal-Rose Bay School was founded in 1882 and is a co-educational school and has classes from Kindergarten to Grade 6. Grade 7 to Grade 12 is only offered to girls. The school is known for its excellent educational standards and is recognized by the international community. The school also has a network of over 200 schools worldwide. The school teaches students the concept of 'growth mindset' where students are encouraged to develop their skills and knowledge through effort. They are trained to achieve academic excellence, learn new life skills and learn the concept of self-study.
Location
The school is located in city and surrounded by a positive environment. Sydney Harbour, the Harbour Bridge and the Opera House all can be seen from the school campus.
Curriculum and Qualifications
The school encourages students the use of multimedia in their daily learning and in classes. Multimedia is used in music, art, drama and physical education classes so students are able to practice more efficiently and better prepare for their career path. Students will receive a HSC qualification upon graduation. This certificate is international recognized and can be used to enroll in higher education in both Australia and around the world.
English Language Support
English is taught to those who speak English as a second language (ESL) and taught by experienced teachers who only accommodate a small group of students in each class. This is to help maximize each individual's development. Apart from this, a special advisory group is also there to help analyze and recommend.
Pathways to University
To ensure students are well prepared for university, the school officials are trained to counsel each student on their career path and what information they need to properly prepare before entering. Career counseling or information is for universities all around the world.
Academic Achievement / Other Notable Achievements
In 2013, 52% of the students achieved a score of 90 and above in ATAR. Students are then able to apply for higher education in various fields such as Business and Communications, Medicine, Pharmacy, Commerce, Applied Science, Combined Law, Engineering, Fine Arts, International Studies, Actuarial Studies and Architecture.
Accommodation
The school provides dormitories for students from grades 7 through grade 12. One out of 3 students chooses to board at the school together with other Australian and international students. Student rooms have recently been renovated and redesigned. School staffs are also present to take care of the well-being of students.