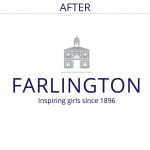 Farlington School
Address – Farlington School, Strood Park, Horsham, West Sussex, RH12 3PN, United Kingdom
Website – www.farlingtonschool.net
School Type – Girls-only (with optional boarding)
Philosophy
Farlington is an all-girl with optional boarding for students who lives too far for daily travel to and from school. The school offers classes from nursery all the way to high school. Farlington places importance on the development each and every child and design classroom activities with that in mind. Students are encouraged to express themselves and their abilities through music, art, stage performances and sports.
The school dorms are comfortable and students have the option to say in groups of six or in a single room. After homework and other school assignments are complete, students spend time doing various activities with each other. Field trips in the evenings and during weekends are also frequently held.
Curriculum and Qualifications
Year 7 to Year 9 students are taught the national curriculum. There are a variety of subjects to choose from and students will get to learn together in small groups. The school offers many different subjects to choose from, however, Year 7 and Year 8 students must all learn French, Spanish and Latin.
In Year 9 and year 10, students study the GCSE subjects. There are a total of 12 subjects students would study.
Farlington School offers a wide range of subjects for the Sixth Form. Besides academics, students also engage in activities to develop self-expressions, the arts, music, drama and participate in various sports and well as volunteer activities (community services) and participate in The Duke of Edinburgh's Award project.
Most foreign students at the school would be attending EAL (English as an additional language) on all levels as well.
Location
Farlington is located on the outskirts of Horsham and spans across an area of 82 acres between Surry and Sussex County. The school is approximately 20 minutes from Gatwick airport.