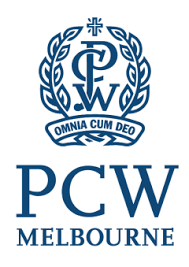 PCW Melbourne
CRICOS Provider Number : 03074B
Name of School : PCW Melbourne
School Type : Girls School
Accommodation : Homestay
Boarding/ other : Homestay
Website : www.pcw.vic.edu.au
Address : 187 Dandenong Road, Windsor 3181 VIC
Philosophy
PCW Melbourne is a learning-teaching school, with highly qualified, expert staff and a very wide range of studies and programs. The College is 143 years old, the second oldest Catholic school in Victoria, giving us a very rich history and strong traditions. The College is old in years but not old in our learning, programs and initiatives. As a base school for Melbourne University's Masters of Teaching, PCW Melbourne is a leading educator of emerging teachers. Research partnerships with Melbourne University, Monash and Swinburne Universities contribute to the knowledge of staff and maintain a vital connection with the contemporary education discourse.
Academic Achievement
Our high results continue a clear pattern over the last decade with:
Nearly 85% of our student cohort receiving an ATAR score in the top half of the state
Nearly 40% scoring in the top quarter of the state.
Good VCE results take the students confidently into the next phase of their lives. Course selection is also a crucial part of this process. The effectiveness of the Subject Selection and Careers program at PCW is indicated by the percentage of students being offered their first preference and the range of courses adopted. Approximately 50% of our students applying for a tertiary course receive their 1st preference. Over 75 % receive an offer from their top 3 preferences.
Curriculum and Qualifications
Our curriculum promotes academic achievement leading to further education, training and work. Subject selection and careers advice is a 1:1 program, ensuring each student has opportunities to experience success and find their pathway beyond school. Being located 5kms from Melbourne, enables the school to create a dynamic curriculum that extends well beyond the classroom.
Intensive English/ ESL Support
Through the partnership, prospective students would complete their English language at the Hawthorn Language Centre in Melbourne.
Location
PCW Melbourne is centrally located just 6kms from the city centre of Melbourne. Our proximity to most lines of train, tram and bus transport makes it easy for students to access the College. For this reason the College attracts applicants from a wide range of inner city and suburban areas. Windsor Train Station is very close to the school, giving access to PCW Melbourne from all suburbs that connect through Flinders Street Station.