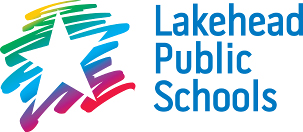 Year Established : 2015
Curriculum : B.C. curriculum / IB
Type : Co-ed
Day / Boarding : Day
International Student Support : Yes
English Preparation Program :
Highlight / Special Features
Lakehead Public Schools (LPS) located in Thunder Bay, is the largest public board in Northwestern Ontario. LPS aims to educate, encourage, and support students to develop a passion for  learning, set high personal standards, and become active community members.
All schools offer access to modern technology and innovative education. The small class sizes are conducive to learning and provide students the ability to quickly develop relationships with peers  and staf. Students can choose a path that best suits their needs, ranging from developing English language skills to obtaining an Ontario Secondary Diploma and pursuing post-secondary  education anywhere in Canada. Thunder Bay has two post-secondary institutions; Confederation College and Lakehead University (LU), and is home to the Northern Ontario School of Medicine and LU's Faculty of Law.
Thunder Bay is the largest community on the shores of the world's largest fresh water lake, Lake Superior. International students are fully immersed into an authentic Canadian, multi-cultural  and English-speaking setting guiding them to their full potential.
The city ofers a safe, welcoming and friendly close-knit  community. With an intrinsic connection to the outdoor environment and vibrant urban life, the city of Thunder Bay together with LPS, strives to provide a fun and memorable experience for every student.