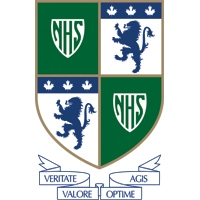 Glenlyon Norfolk School
Year Established : 1913
Curriculum : International Baccalaureate (IB)
Girls/Boys/Co–Ed : Co-Education
Boarding/Day/Both : Boarding
Support Services for International Students : Yes
English Preparation Program : Yes
School Highlight/Special Features:
GNS became an IB World School in 1996 when it was authorized to offer the IB Diploma Programme. With the implementation of the Middle and Primary Years Programs, we now offer a continuum of the International Baccalaureate programmes from Junior Kindergarten to Grade 12. The modern, inquiry-based curricula help develop each student's intellectual, personal, emotional and social skills, allowing them to thrive in a rapidly globalizing world. At the heart of the IB mission and learner profile is the wisdom that education must prepare students for more than the workforce; it must prepare students to be committed, creative and compassionate citizens of the world.
Our mission, "To challenge and support each of our students to do their best through truth and courage in learning and in life" lies at the heart of everything we do. This is especially true when it comes to helping our students prepare for their post-secondary lives. At GNS, our university guidance advisors begin working with students in Grade 9 to help them determine appropriate choices for university and college based on interests, courses, school records, location and costs.